Joseph Village Apartments
Skala Fourkas, Halkidiki
Joseph Village Apartments is ideal holiday accommodation for those who want peace and fun, as well as for families.
We offer furnished apartments, which we have curated with love so that you really feel like your home. We place special emphasis on cleanliness and want our guests to enjoy their stay.
The apartments are fully equipped. All you need to bring is your best mood! We are waiting for you at the magnificent Skala Fourkas in Halkidiki!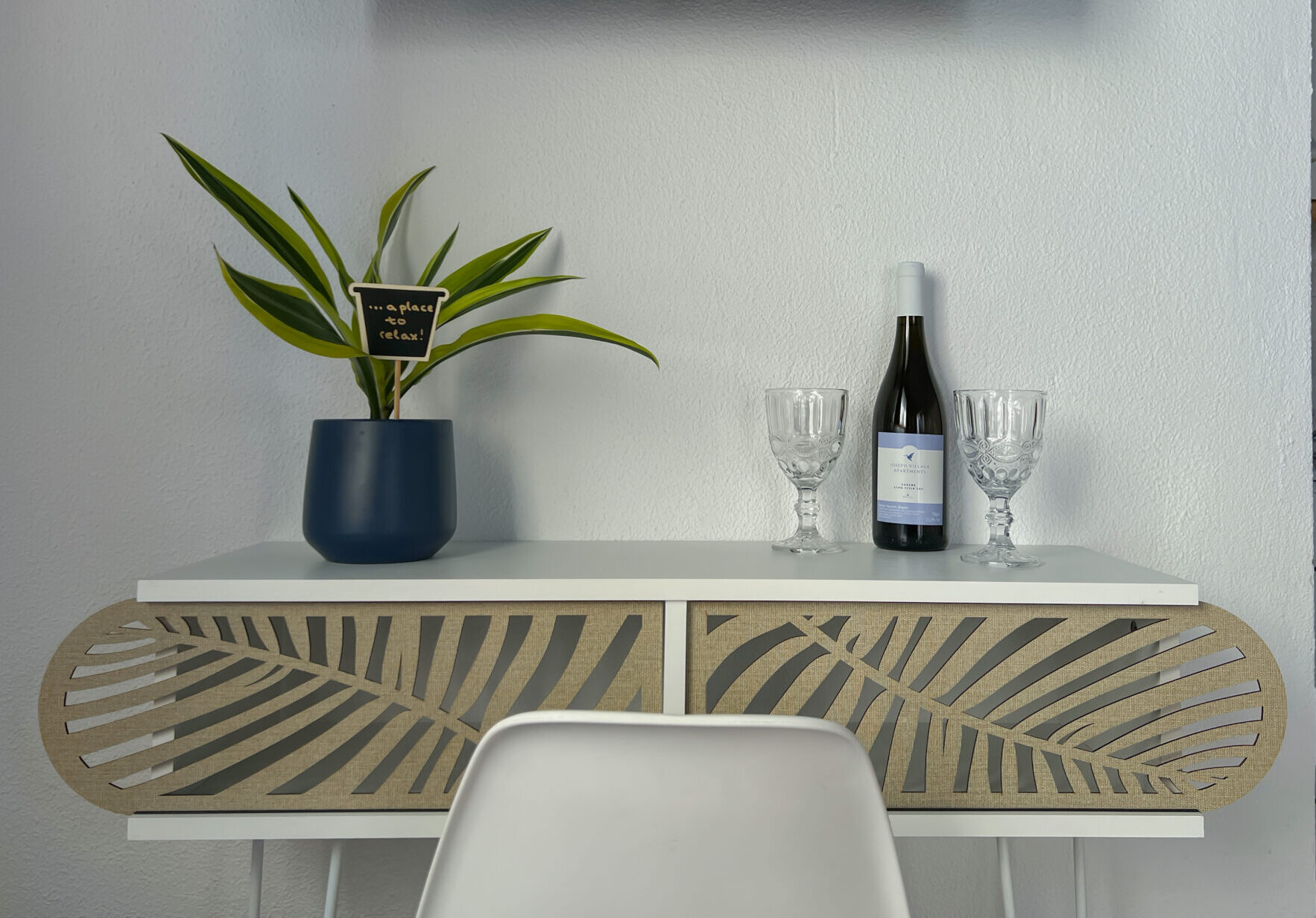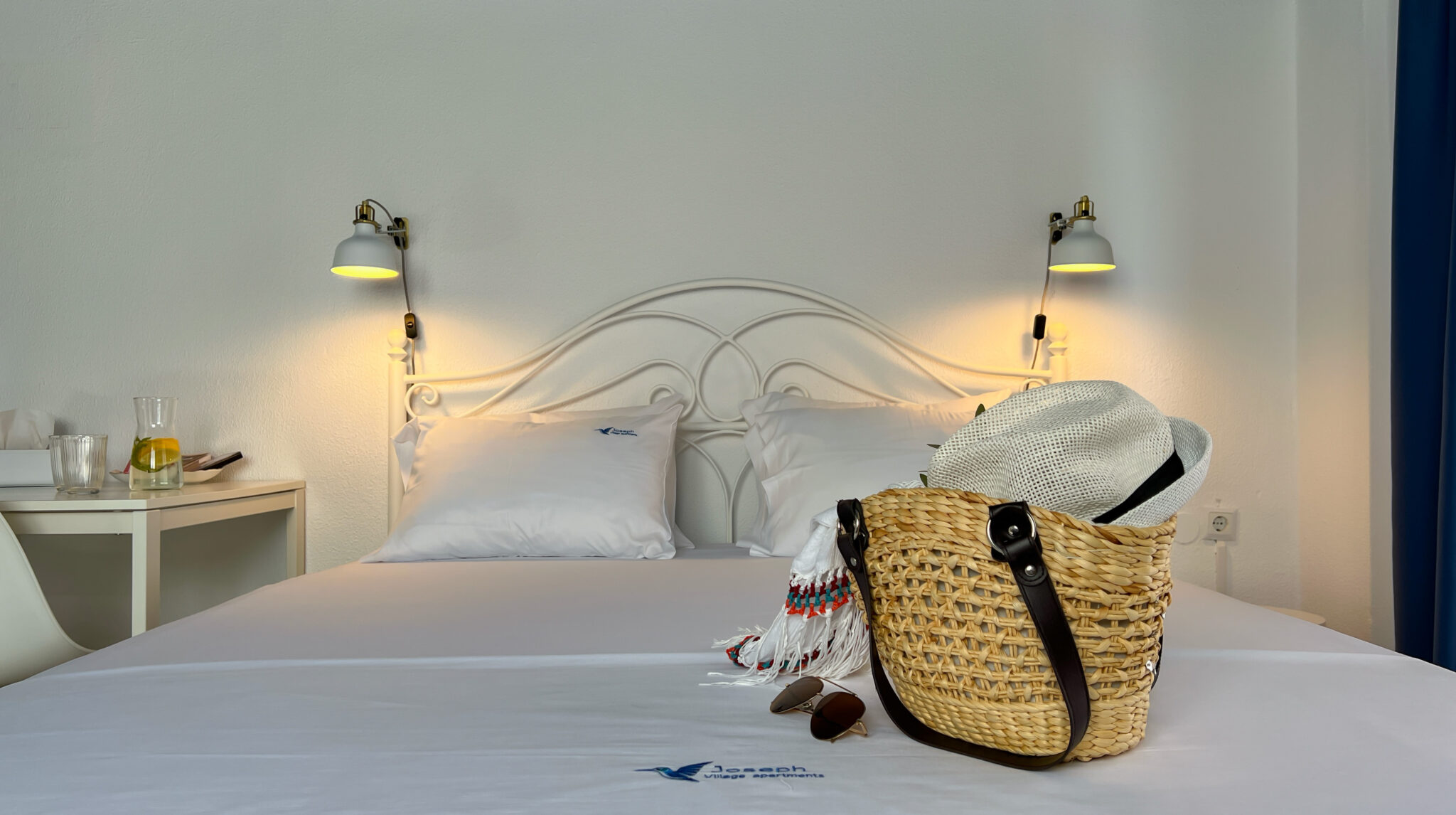 Transfer from/to Macedonia airport
Reliable transportation to/from Thessaloniki Macedonia International Airport (SKG) & to/from Joseph Village Apartments is available by arrangement at an additional charge.
Car rental
We undertake the car rental process according to your needs. We take care of all the procedures so that you can enjoy your vacation carefree.

Εξαιρετικό

The stay was the cleanest, friendliest most welcoming experience i have ever had in Greece thank you ☺The whole experience was to cater to our needs and the owner is the most hospitable person i have ever met. I will invite him and his family to my home to return that hospitality. ☹I liked everything

☺That is a perfect place to stay. Everything is within walking distance. Rooms are equipped with all you need, even a beach umbrella. And of course is host Giorgos, who is always willing to help and make your stay even better.
Άριστο

☺Alles und Sauberkeit

Eine schöne Zeit in einem schönen apartment ☺Sehr schönes und sauberes Zimmer! Sehr nah am Strand und vor allem die Inhaber sehr freundlich, waren sehr zufrieden ! Kann ich nur weiterempfehlen

Άριστο
☺Buena ubicación, un 10 en limpieza y con todo lo necesario para hacer una estancia perfecta. Los propietarios majísimos y muy atentos. Volveríamos a repetir la experiencia.

Άριστο

great choice for Fourka ☺good location, very clean, well equipped room, good amenities, bottle of wine offered by host, nespresso coffee maker and capsules. Host very kind and willing to offer anything extra if needed. ☹everything was nice
Ciprian Adrian Daila
2022-08-12
De ce a fost excelenta șederea? Pentru ca nu a lipsit nimic, la sosire am avut cafea pentru dimineață, apa în frigider și 2 beri pentru mine 😁. Terasa pentru luat masa, studio utilat complet dacă vrei sa îți pregătești ceva de mâncare, farfurii, tacâmuri, olae/tigai. Noi am fost cazați cu bebe de 1.8 ani și Joseph ne-a pus la dispoziție și pătuț, ne-a ajutat cu recomandări de plajă, taverne, locații de vizitat. Plaja la 5 minute distanță de mers pe jos de la cazare, locuri de parcare în fața casei, supermarket la doar 2minute distanță. Studio impecabil și curat! Suntem extrem de mulțumiți că am luat decizia să ne cazăm aici și cu siguranță o sa revenim cu mare drag!
Totul a fost ok, camerele ok, utilate. Singurul inconvenient a fost baia, destul de mica. Proprietarul a fost de nota 10, ne-a ajutat si cu o problemă la masina. Locatia aproape de plaja,150m, plaja liniștită, curată, perfecta pentru copii.
Agnieszka Szymonek
2022-08-02
Serdecznie polecam, blisko plaży, ładne i czyste pokoje i niesamowicie przyjaźni i uśmiechnięci gospodarze 😌
Πολύ καλά δωμάτιο, εξοπλισμένο με μικροσυσκευές όπως φραπιέρα, βραστήρα, καφετιέρα. Καθαριότητα, συχνή αλλαγή πετσετών και σεντονιών. Η θάλασσα σε μικρή απόσταση.Μείναμε ευχαριστημένοι!
Perfektan smeštaj!!! Preljubazni vlasnici!!! Sacekala nas je boca hladne vode u frizideru, nespreso aparat sa kapsulama za filter kafu, secer, med, slamcice, nes kafa i aparat za frape, boca vina dobrodoslice🍾. Smestaj je opremljen sa preudobnim velikim 200x180cm francuskim krevetom, krevetom na razvlacenje, modernom stolom i stolicama unutar objekta, kao i stolom i udobnim stolicama na terasi. Terasa prostrana. Aparati Ketler, Tost, Mikrotalasna, Sporet sa cetiri ringle i rernom su potpuno novi!!! Internet perfektan 🔝🔝🔝!!! Svaki dan ciscenje i iznosenje smeca, namestanje kreveta. Posteljina se menja na tri dana a komplet peskira na dva dana. Sve mirise na cisto. Kupatilo blista od cistoce i sadrzi sve sto treba: sampone, kupke na bazi maslinovog ulja, tecnosti za ruke, fen za kosu, kao i uvek dovoljno toalet papira. U kuhinjskom delu sve potrebno od tanjira, casa, cinija, otvaraca za vino i boce, escajga i to sve novo, tecnost za pranje posudja. Za sigurnost licnih stvari postoji sef👌. Uticnica za struju i vise nego dovoljno. Klima radi extra. Ceo smestaj je uradjen sa stilom. Svaka smestajna jedinica ima svoj parking i kola su uglavnom u hladovini. Kao da ste u hotelu. Plaza na 150-200m. Dostupan suncobran za plazu na terasi👏. Vlasnici Jelena i Jorgos pricaju vise jezika tako da komunikacija ide vrlo lako. Spremni su uvek da izadju u susret svakom vasem zahtevu ili informaciji. Srdacni i druzeljubivi❤️. Nadam se da cemo imati priliku da opet budemo njihovi gosti!!!
ANDREEA SCHIOPU
2022-07-14
Pentru prima noastră vizita in Grecia am ales sa ne cazam aici. Am făcut o alegere foarte buna. Camera mare, curată, lenjeria perfect albă, prosoape albe și pufoase, bucătaria imaculată și dotată cu tot ce ai nevoie. Gazda a fost atenta la tot ce aveam nevoie, ne-a recomandat restaurante, plaje, de unde să facem cumpărături, etc. Plaja este la 2-3 minute de mers pe jos. Fiecare cameră are o umbrelă de luat la plajă.
Great stay ✌️
alin-valentin tudor
2022-07-05
O locație curată cu personal amabil. Plaja aproape dar cu multe pietre la întrare în apă cam atât am de spus nu mai multe!
About Us
Discover the rooms for rent of Joseph Village Apartments in beautiful Halkidiki
Standard Apartment
Double bed | Ground floor |Veranda
| | | | |
| --- | --- | --- | --- |
| | 2 | | 1 |
Superior Family Apartment
Double bed | Sofa bed | 1st floor | Balcony
| | | | |
| --- | --- | --- | --- |
| | 4 | | 2 |
Standard Family Apartment
Double bed | Sofa bed for child | Ground floor | Veranda
| | | | |
| --- | --- | --- | --- |
| | 3 | | 2 |
Premium Family
Super double bed | Sofa bed | Ground floor
| | | | |
| --- | --- | --- | --- |
| | 4 | | 2 |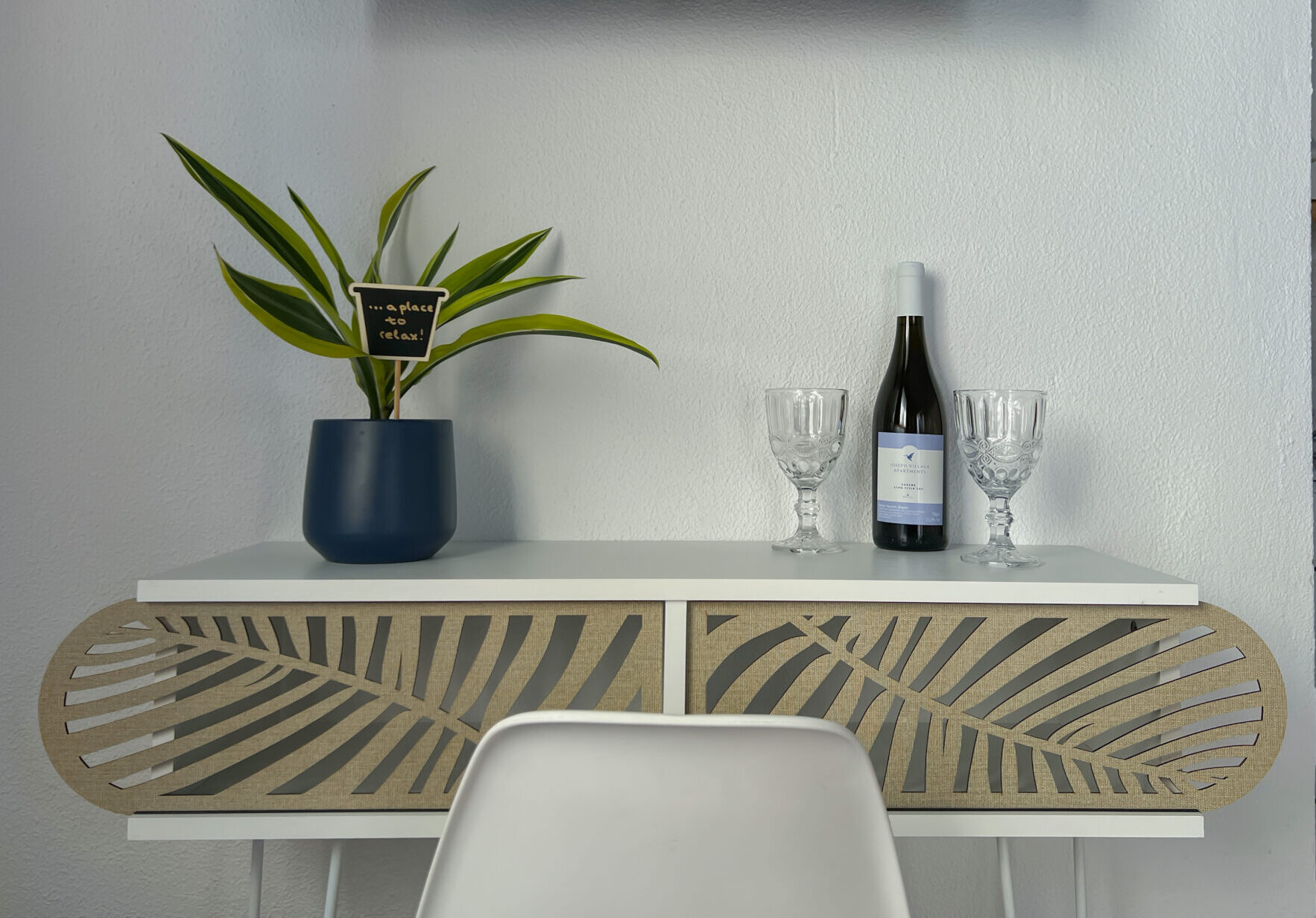 Amenities, services & travel guide
Restaurants
The area of Skala Fourka in Halkidiki offers a wide variety of restaurants and taverns, catering to the different preferences and needs of visitors. From traditional Greek cuisine with fresh seafood and local products to international cuisine with exotic flavors from different parts of the world, there is something for everyone.
Cafe Bar
Looking for an unforgettable experience by the sea, the area offers unique places where the visitor can relax and enjoy his coffee or drink. In Skala Fourkas you will find traditional cafes and bars serving traditional coffee or fresh hand-crafted cocktails. There are also trendy bars with live music that offer a livelier atmosphere for those looking for a livelier night out.
Arts & Culture
In Skala Fourkas you will find many museums, archaeological sites and attractions that reflect the culture and history of the area. You can visit the museum of Ancient Olynthos, the Photography museum and the Folklore museum to see traditional objects, tools and clothing.
Beaches
Skala Fourkas has many beautiful beaches to enjoy the sun and the sea. The most popular are the beach of Skala Fourka and the beach of Karydio, with white sand and crystal clear waters.
Sea sports
Skala Fourkas is an ideal destination for lovers of water sports such as kayaking, sailing, sea walks and swimming. There are many equipment rental businesses and sailing schools in the area.
Hiking
There are many hiking trails in the area that lead to beautiful landscapes and will offer you a pleasant exploration of nature.
Idyllic Location
Skala Fourkas, Halkidiki
Just 230 meters from the beach of Fourka.
The well-known beach of Sani is located at 26 km. while the cosmopolitan Kallithea at 14 km.
Also in a very close distance you will find supermarkets, restaurants, etc.