Joseph Village Apartments
Skala Fourkas, Halkidiki
Joseph Village Apartments is ideal holiday accommodation for those who want peace and fun, as well as for families.
We offer furnished apartments, which we have curated with love so that you really feel like your home. We place special emphasis on cleanliness and want our guests to enjoy their stay.
The apartments are fully equipped. All you need to bring is your best mood! We are waiting for you at the magnificent Skala Fourkas in Halkidiki!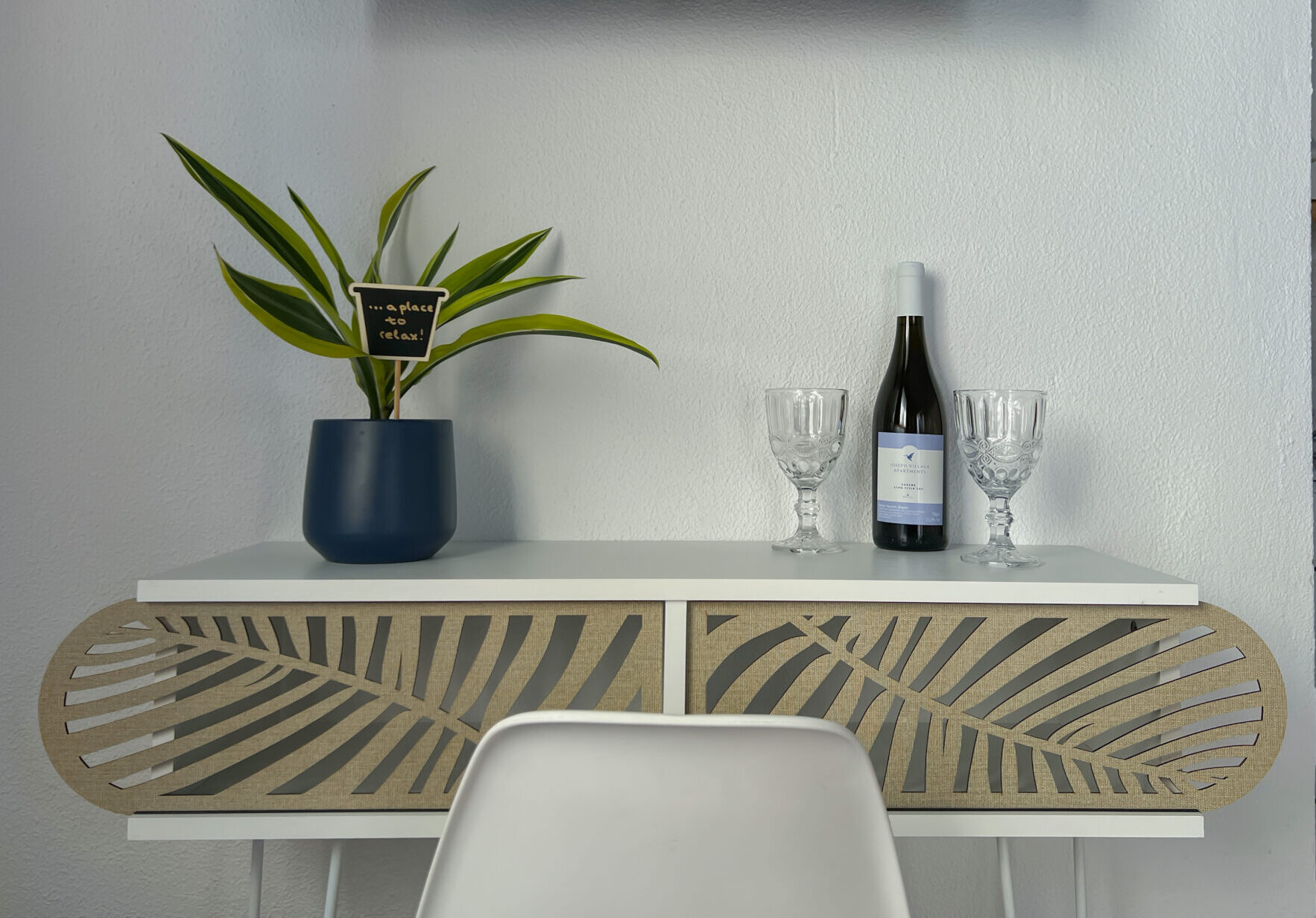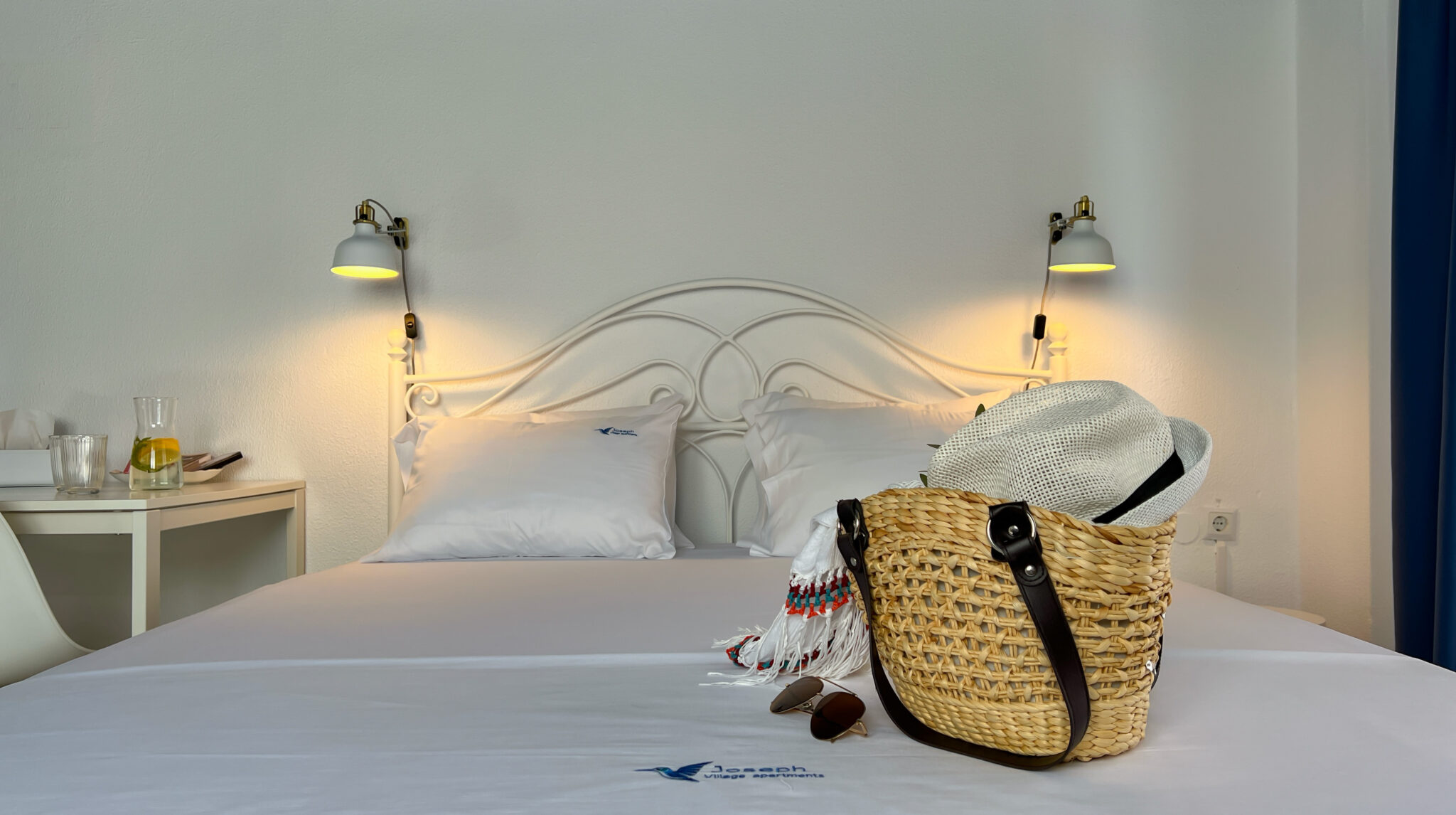 Transfer from/to Macedonia airport
Reliable transportation to/from Thessaloniki Macedonia International Airport (SKG) & to/from Joseph Village Apartments is available by arrangement at an additional charge.
Car rental
We undertake the car rental process according to your needs. We take care of all the procedures so that you can enjoy your vacation carefree.

10/10 stay! Thank you ☺ The apartment was clean and fully equipped with everything we needed for our stay. The staff were super friendly, welcoming and accommodating to all our our needs. Great location, lovely little touches, overall a 10/10 property.
☺Εξαιρετικοί άνθρωποι υπέροχο μέρος
☺Pohostinnosť
Very nice. ☺ Everything was perfect. Safe parking, clean room, good wifi. ☹ None

Wonderful

The spot is exactly as the pictures and the description, the host and the owner is very helpful. We have a such a great ☺ Clean, close to the beach.
Exceptional
☺Всичко беше уникално.Йорго е най-добрият домакин,които съм срещал.Грижи се за всеки детайл от престоя,винаги може да разчитате на него.Страхотен човек и професионалист.Може да преподава в университет как се посрещат гости.Нивото на чистота е номер 1.Оставя комплименти за гостите още от самото настаняване,кафе,чай,вино,вода всичко,което ви е необходимо.Бих препоръчал на всеки,най-доброто място,на което съм бил с най-топлото посрещане,наистина се чувствате като у дома си.
Супер ☺Апартамент е много приятен и се намира на пешеходно разстояние до морето и центъра. Много чист и подреден. Собствениците са много мили и любезни хора и винаги могат да ви помогнат. ☹Диванът не е много удобен за спане.

beautiful ☺ Everything literally. We didn't see a thing that we could complain about . More so the location is beautiful . ☹ sound proofing wasn't that good .
Very clean rooms, a little small that it apears in the photos , but big enough. The road is in front of the building , for some people it may be a little noisy. It has everything one can need in a room, from a/c, mosquito nets, shampoo ,towels, equiped kitchinette, even umbrela to take on the beach etc. There is a quiet hours program from 23 until 7 . The host is very nice and helpful. He even made us reservation at taverns. We received gifts both at our arrival and departure. No complains from our group.
Stefanos Samaras
2023-08-24
5 ⭐ cleaning services. Excellent location, close to the beach and the best host. Keep up the great work. Well done to all of you!!!
Alexandros Kotsomeris
2023-08-21
Εξαιρετικός χώρος και άψογη η συμπεριφορά των ιδιοκτητών να σε βοηθήσουν στο οτιδήποτε. Εξοπλισμένο άριστα και αρκετά κοντά από το κέντρο και την θάλασσα. Ίσως το μοναδικό αρνητικό η πίεση νερού στο ντουζ αλλά όχι τόσο για να χαμηλώσεις την βαθμολογία σου. Άψογο σε όλα σίγουρα θα ξαναπήγαινα!!!!
My summer family vacation this year was at Joseph Village Apartments and I want to recommend it with all my heart. The owners Georgios and Helena are the best hosts I have ever met. Now I know what Greek hospitality means. Georgios and Helena are always there to make your stay the perfect one.We were welcomed with coffee, water and a bottle of great wine in the apartment, they gave us information for the greatest beaches, restaurants and markets in the area. The apartments are near the center of Skala Furka and 2 minutes walk from the sea. The great Possidi beach is 5 minutes by car. The apartments are with fully equipped kitchen, very clean, in fact our room was cleaned every day and fresh towels and sheets were provided every two days. The owners had thought about every little detail to make our stay perfect. I want to thank Giorgos and Helena for being so kind and hospitable and make us feel at home all the time. Thank you, you are spectacular hosts and we are already planning our next stay at Joseph Village Apartmensts 💕
Страхотно място с най-добрият домакин.Чистотата е номер 1.Йорго ви посреща с всичко необходимо за вашия престой кафе,вино,чай,вода.Запозанва ви с магазини,плажове и неща от първа необходимост.Изключителен професионалист.Много хора в бранша могат да се учат от него,просто е уникален.Препоръчвам на всеки.
Θοδωρης Σαμακοβλής
2023-07-24
Η εξυπηρέτηση του Γιώργου και της οικογένειας του είναι μοναδική! Εξαιρετικά φιλόξενοι και χαρούμενοι να προσφέρουν κάθε βοήθεια και υπηρεσία. Τα δωμάτια είναι πολύ όμορφα και πεντακάθαρα!
Amazing! ✨ We stayed one week in the ground studio @ Joseph Village apartments. The place has everything you need for a perfect and relaxing vacation: beach is 2 minutes away, the studio has everything one needs and it is very clean. The owners, are the best hosts i've ever met, they'll make your stay truly memorable. Thank you for everything Giorgos!
About Us
Discover the rooms for rent of Joseph Village Apartments in beautiful Halkidiki
Standard Apartment
Double bed | Ground floor |Veranda
| | | | |
| --- | --- | --- | --- |
| | 2 | | 1 |
Superior Family Apartment
Double bed | Sofa bed | 1st floor | Balcony
| | | | |
| --- | --- | --- | --- |
| | 4 | | 2 |
Standard Family Apartment
Double bed | Sofa bed for child | Ground floor | Veranda
| | | | |
| --- | --- | --- | --- |
| | 3 | | 2 |
Premium Family
Super double bed | Sofa bed | Ground floor
| | | | |
| --- | --- | --- | --- |
| | 4 | | 2 |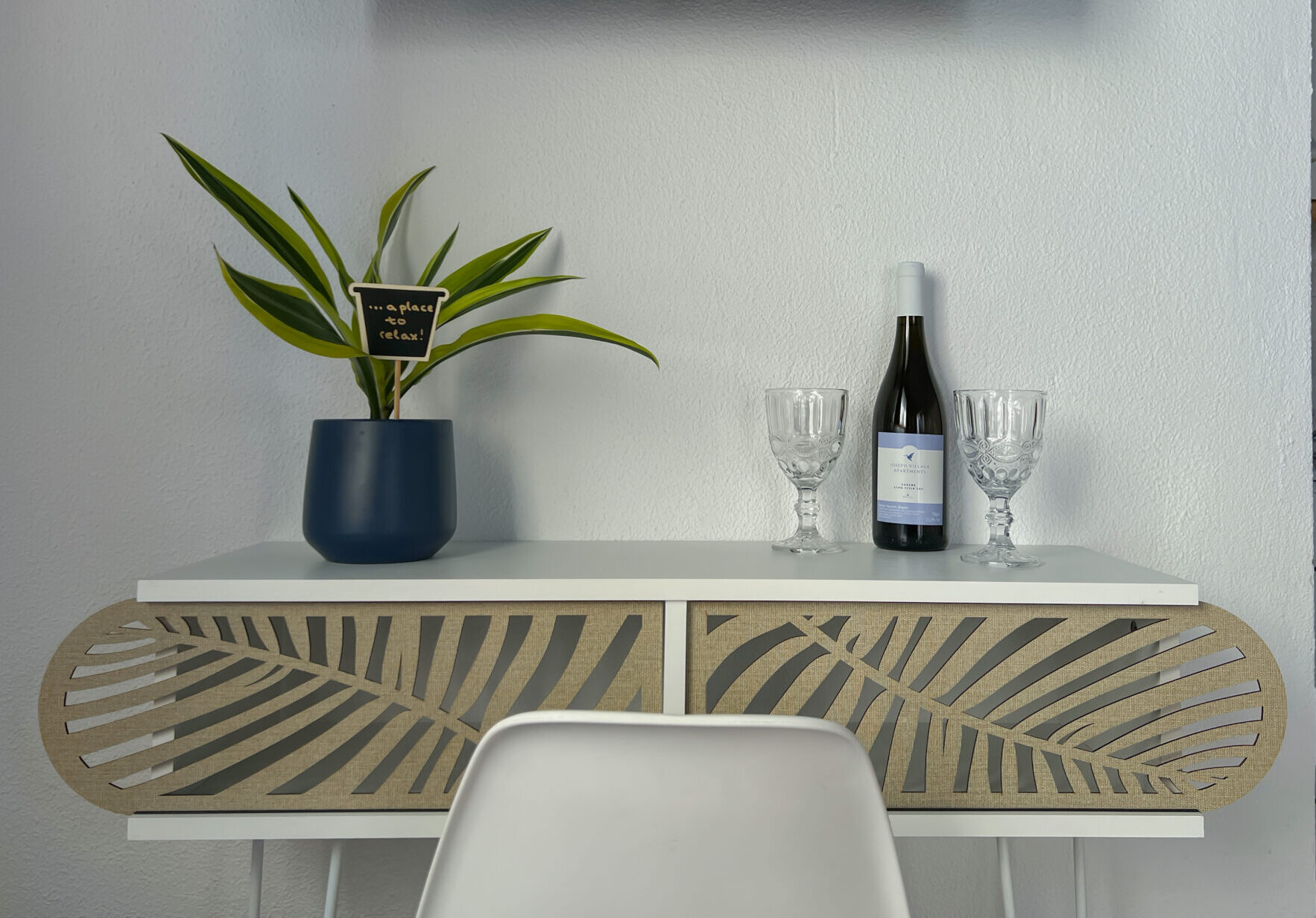 Amenities, services & travel guide
Restaurants
The area of Skala Fourka in Halkidiki offers a wide variety of restaurants and taverns, catering to the different preferences and needs of visitors. From traditional Greek cuisine with fresh seafood and local products to international cuisine with exotic flavors from different parts of the world, there is something for everyone.
Cafe Bar
Looking for an unforgettable experience by the sea, the area offers unique places where the visitor can relax and enjoy his coffee or drink. In Skala Fourkas you will find traditional cafes and bars serving traditional coffee or fresh hand-crafted cocktails. There are also trendy bars with live music that offer a livelier atmosphere for those looking for a livelier night out.
Arts & Culture
In Skala Fourkas you will find many museums, archaeological sites and attractions that reflect the culture and history of the area. You can visit the museum of Ancient Olynthos, the Photography museum and the Folklore museum to see traditional objects, tools and clothing.
Beaches
Skala Fourkas has many beautiful beaches to enjoy the sun and the sea. The most popular are the beach of Skala Fourka and the beach of Karydio, with white sand and crystal clear waters.
Sea sports
Skala Fourkas is an ideal destination for lovers of water sports such as kayaking, sailing, sea walks and swimming. There are many equipment rental businesses and sailing schools in the area.
Hiking
There are many hiking trails in the area that lead to beautiful landscapes and will offer you a pleasant exploration of nature.
Idyllic Location
Skala Fourkas, Halkidiki
Just 230 meters from the beach of Fourka.
The well-known beach of Sani is located at 26 km. while the cosmopolitan Kallithea at 14 km.
Also in a very close distance you will find supermarkets, restaurants, etc.